Braids are the best friends of brides. Romantic and timeless, choose a braided hairstyle to make your wedding vows and you will have an ethereal look that you will love. Braid your hair into a classy hairstyle that can work on all hair types, no matter the length.
Braided hairstyles for brides are not only gorgeous, but they are also durable. Using innovative braided hair ideas for a wedding, your braided hairstyle will last the entire day of your wedding. From the moment, you put on the dress until you finish dancing at dawn.
Discover your bridal style with this guide to bridal hair.
Waterfall braid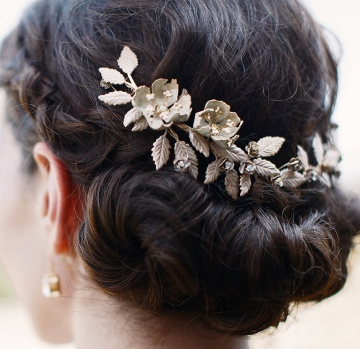 A chic waterfall braid is the epitome of a contemporary braided style. Created for a modern bride, this wonderful look is a reinterpretation of the semi-updo. You will only have to braid a section of your hair and allow the rest to fall in a free and beautiful cascade. Combine it with curls, waves or straight hair; any style goes with a versatile braid.
Hidden braid
Another of the simple wedding hairstyles are the hidden braids, for which you will only need to weave the hair with a lot of volume from the top of the head down. Next, hold the hair with a transparent elastic.
Afterwards, you will have to do what the stylists call collected with braids, which, in this case, does not involve more than hiding the final part of the fabric inwards. In such a way, it will look like a bun.
Braided crown
Perfect for brides with long hair, a braided crown represents bohemian luxury. The hair is braided and wrapped until the braids become an accessory.
Braid pin
This glamorous style is finding its way into weddings, adored for its elaborate and ultra-luxurious look. Wear it down your back or over your shoulder, a herringbone braid will modernize your bridal look.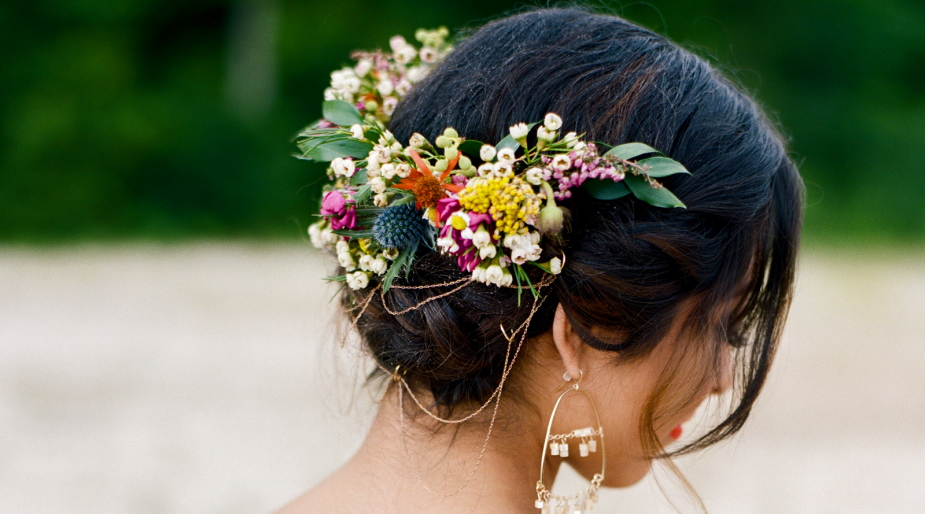 Twisted braid
You will rival Rapunzel with this twisted braid. Combining twists and bows, this look has taken bridal hair to another level. A twisted bridal braid hairstyle is perfect for making an impact on your big day, so show off with confidence.
Upside down braided bun
Flip your braids upside down with this bun with the braids upside down. This look combines the classic bun and root braid for a subtle, modern touch. You will be able to impress at your wedding by having a different look in the front and in the back.
Braided ponytail
Impress everyone with a super high braided ponytail for maximum impact. Save this look in the closet for when you want to be chic but relaxed, this braided up do is wonderful. It is a perfect match if you are looking for an undone look that is laid-back as well as elegant.