Everyone understands that wedding planning is not that simple. It takes a lot of planning and time to organize the wedding of your dreams. It is therefore quite normal that you are lacking inspiration to find the wedding hairstyle for medium hair that will accompany your wedding dress on D-Day. To find the inspiration you need, you can keep reading this article.
A low bun
To combine elegance and glamor, the ideal wedding hairstyle is the slightly blurred low bun, to bring volume to your hairstyle.
The twisted bun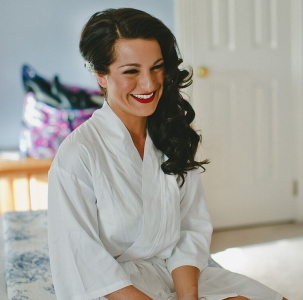 It is an ideal wedding hairstyle for those on a budget. Simply several locks have been twisted one after the other to then come together at the back of the head to form a wedding bun.
The fuzzy bun with flowers and braid on the side
Do you want to be in communion with nature on your wedding day, while highlighting your touch of madness? The fuzzy wedding bun will suit this mindset perfectly. To make it even more trendy, you can add small fresh flowers in your bun.
A bohemian braid
At a wedding, the bohemian braid looks simply stunning on medium length hair. She brings a simple charm to the bride, while revealing her dreamy, frivolous and a little mischievous side. To get even more into your bohemian / chic wedding theme, go for the bohemian cascading braid. It is easy to achieve and brings a nice natural movement to your hair.
The crown of braids
If it is a romantic wedding hairstyle and you are looking for it, the braid crown will be just perfect to show off your mid-length hair. For the style of your crown of braids wedding hairstyle, you can choose it tight, high or classic. In addition, with small flowers, pearls or a head jewels.
Shoulder-length hair to wear loose
Unlike long hair that brides are advised to wear tied up, shoulder-length hair can be quite loose. The trick is to simply come and fix the locks on each side of your head towards the back in order to free your face and why not to wave a few locks.
Accessories to enhance your mid-length hair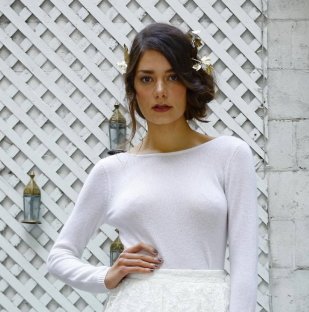 As with all hair lengths, the accessory is one of the must-have wedding hairstyles. The advantage of this head jewellery is that it allows you to add a touch of fantasy to the hair. Whether small or large, it will give an original twist to your wedding hairstyle.
The half hair
To highlight the make-up of the bride, you can bet on a long hair wedding hairstyle that releases one side of the face. For this, very tight African braids on a profile of the head can be perfectly illusory. The rest of the hair will be sublimated, whether it is wavy or straight.
The blurry and jewel bun
The head jewel is reserved for the daring. To play it down, wear it with a fuzzy wedding hairstyle or just loose hair. Be careful, the colouring must be perfectly maintained or the hair must be natural!
Knotted Fish Boho
An easy way to sport a cool braid with medium length hair is with a raised stocking. You can make this one look perfect for your summer events. Start by creating two ponytails and then completing them with a knot.