If you are the mother of the bride, you do not have to tell you that the wedding day will also be a momentous moment for you. You also know that you want to look spectacular for such a perfect day. When it comes to hairstyles, you are here to help you. Expert in bridal tell you the tricks of wedding hairstyles for mother of the bride and the best looks to wear a perfect hairstyle on such an important day.
Low collected, an elegant hairstyle for the mother of the bride
If you are wondering how to personalize an updo and adapt it to your liking. The best thing is that you put yourself in the hands of your head hairdresser. With your ideas and experience, you are sure to find the perfect hairstyle. In addition, the fact is that the options for wearing an updo are almost endless: polished, casual, with waves that frame your face, with braids.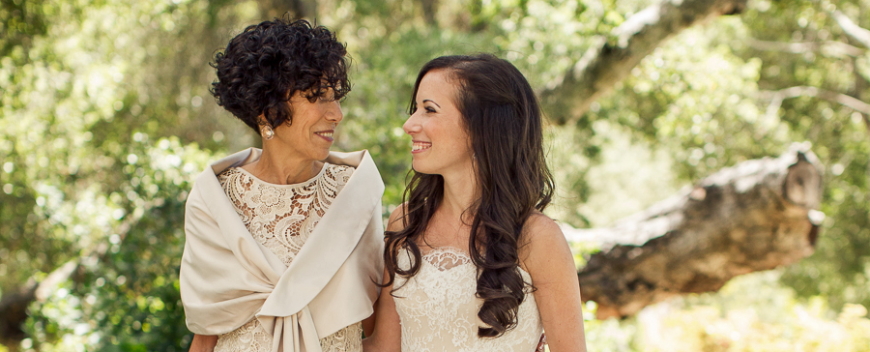 Semi collected, a hairstyle with volume for the mother of the bride
If the mother of the bride has short hair, a hairstyle with a lot of volume can be a winning option. In this case, a semi updo will be a great idea because it will also help fine hair appear fuller. In addition, for a more sophisticated look, just add a headband or a brooch.
Low ponytail and soft waves, a sophisticated mix
If your hair is long enough, a sophisticated ponytail will add a stylish brush to your look, especially if you combine it with soft waves. If the mother of the bride is younger and more daring, she can leave a few strands around her face and this alone will give us a more casual look.
Romantic waves for the mother of the bride

Curls do not have to mean a carefree, casual, or low-key look. On the contrary, they can breathe a romantic elegance, at the same time that they will offer your hair definition and movement. Besides being an ideal candidate for the mother of the bride hairstyles, they can be a great option if you tie them in a semi collected.
Bangs to the wedding
If you have bangs, wearing it straight can be as elegant as an updo. The bangs usually have a lot of personality, so combining it with a loose hair can be a great option. If you prefer to change your look a bit for the big day, it is best to comb it to the side.